In a new series we'll call "Anatomy of Love" I will be looking into some of the great on-screen couples from Classic Films. Please note that these posts are about the fictional (unless otherwise noted) relationship's they portray in their films. First up one I hope you'll be glad to see, and most certainly my favorite this far Paula & Smithy from 1942's Random Harvest.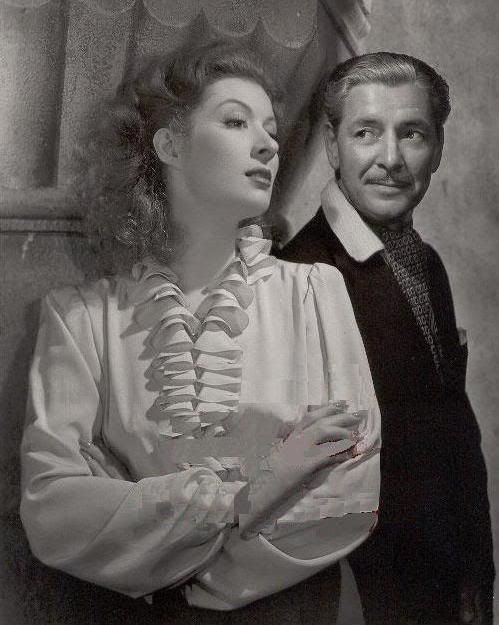 If anyone has seen this movie and their heart not absolutely melt for with love for the two leads in this film I'm not sure you own one. The way Paula is so kind and gentle with smithy not really knowing if he is all there to begin with. Then going on to find that he simply doesn't remember and has a fantastic mind. In the beginning of the film when Smithy wanders into the shop to get out of the crowd and Paula comes in afterwards to notice that the elderly shop keeper has called the asylum, how she helped him was so touching. Now clearly that isn't how most women would act but we do have to put our escapism hats on for this film. If you can do that this film will become one of your favorites I assure you.
Later on in the film, perhaps one of my favorite scenes, when smithy slightly remembers something at the dinner table you heart just jumps. Just at the very thought that he might recall when Paula first took him in and loved him, its one makes this film and relationship one of the most touching and authentic. Some may say that this film is merely a "chick flick" I absolutely disagree. Being of the male gender I can tell you that this is one of the best films despite what some may have categorized it. I hope if you take the time to watch it you will be touched by their love even if you have the blackest of hearts.
Below I have included several types of media for your enjoyment.
First up I have a six page article I found on one of the best classic film sites
RonaldColman.com
. I'm not quite sure what magazine the article is from but it is a great read for anyone interested in vintage print media and of course this post's subject matter, the love in Random Harvest.
Secondly I have a small video tribute to the couple by
DarlingDelovely
on YouTube.
Please visit both of these magnificent pages and as always, I'll see you in the comments.